Welcome to GrafMarc
We are here to maximize the potential of your brand by enabling you to communicate effectively and consistently with your customers using creative and integrated visual communication solutions.
Welcome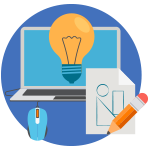 GrafMarc started in 1996 as a Miami Lakes, Florida based Corporation – established by Alberto March – to offer design, marketing and visual communication solutions to its clients. The company currently has full representation in Chicago, Illinois.
GrafMarc offers a wide range of services that include: web solutions, programming, print, package design and development, corporate communications, brand identity, marketing and communications materials, social media campaigns and direct marketing strategies.
What we do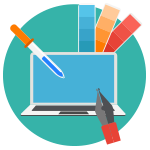 GrafMarc: Integrated Visual Communications Solutions
We'll work with you and create a brand identity that will stand out and last in time, or come up with an effective idea for your visual communication campaign. We'll work with you and strategically integrate your communication vehicles to better serve your business and customer's needs. We'll work with you to create an integrated visual communication strategy and support your bottom line.
Our team
Our talented design team provides creative solutions considering your brand positioning while maintaining consistency across your design material. We offer innovative designs for sub-brands, event branding and campaign material, ensuring that core guidelines are followed.
GRAFMARC
Offers design and layout services in six languages
Russian, French, Spanish, Chinese, Portuguese and Arabic