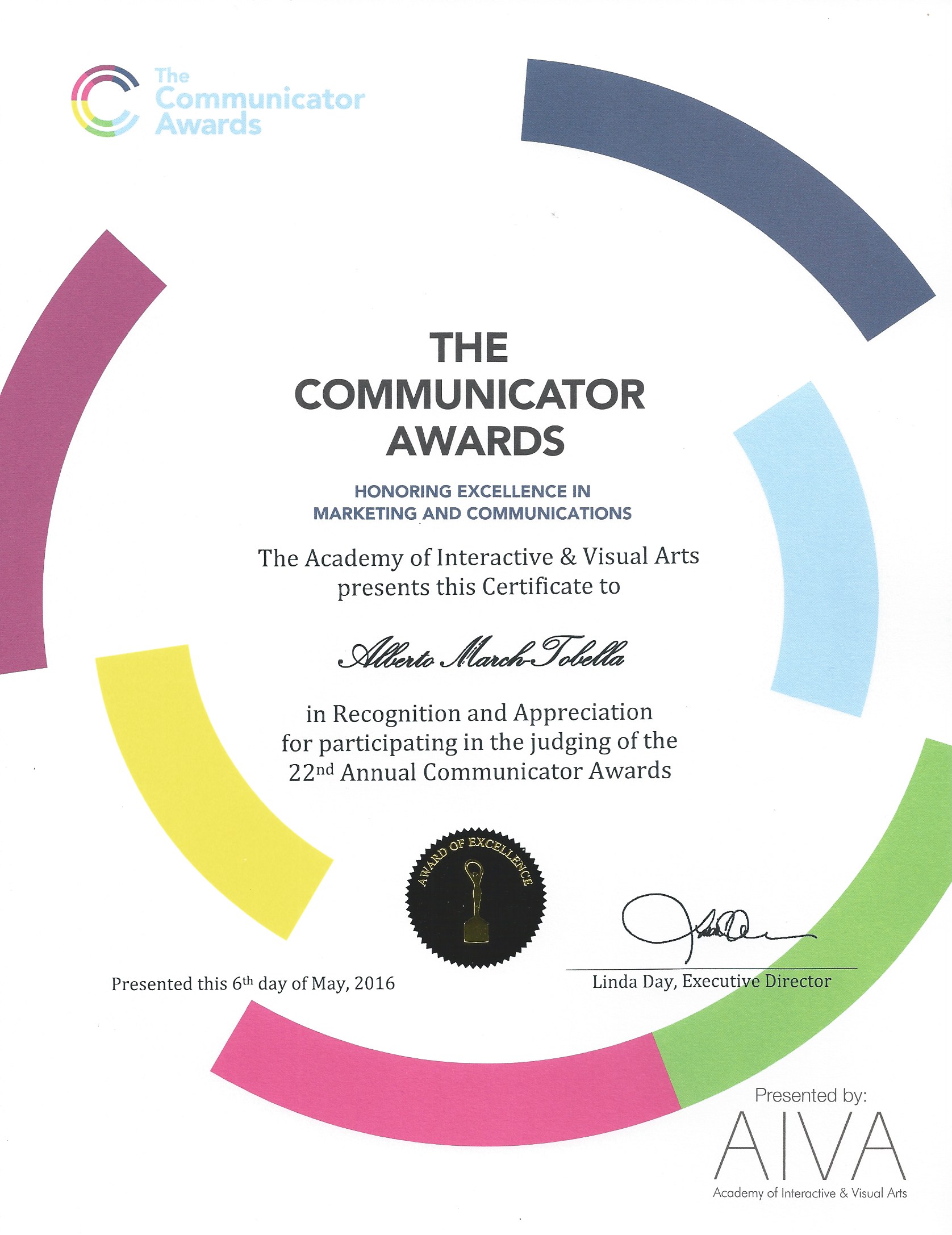 From The Communicator Awards
Dear Alberto,
Thank you for your involvement in the Academy of Interactive & Visual Arts.
We want to take this opportunity to acknowledge those members who served on the judging panel for the 22nd Annual Communicator Awards. Tour time, expertise, and effort in reviewing the entries that you were assigned were invaluable to the integrity and success of the competition. In appreciation for your efforts, please find enclosed a certificate recognizing your contribution.
As a member of the AIVA, you are not only among the top professionals in your industry, but you are entrusted with the responsibility of upholding the historical standard os excellence that the AIVA represents.
Denise Gilley