NI UNA VÍCTIMA MÁS CAMPAIGN IS A DOBLE SILVER WINNER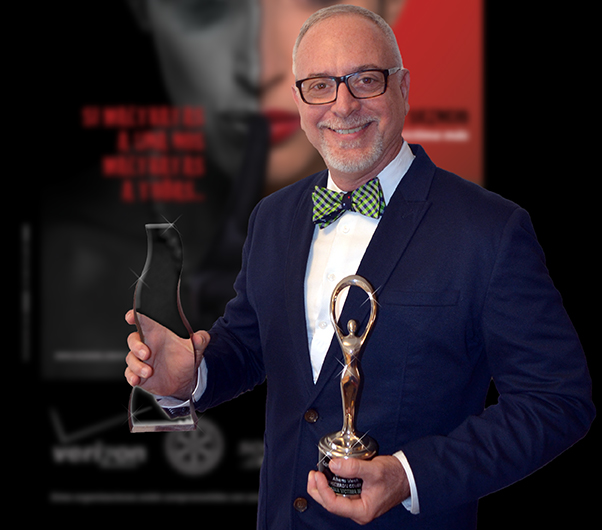 Alberto March, is a double silver winner, in the 2015 Summit Creative Award® competition and the 2015 Communicator Awards®, for its creative work under the category of PSA (Public Service Announcement) for its creative poster design and Integrated Campaign, which was part of the concept created by Leda Santodomingo.
Receiving two Silver International Awards as the best in communication honored the campaign title "NI UNA VICTIMA MAS" and design excellence, in addition is presented and judged by the International Academy of the Visual Arts (IAVA).
The concept developer, the journalist Leda Santodomingo has partnered with "Mujeres Latinas en Acción", the oldest Latino women non-for-profit organization in the United States, to help disseminate the information on an issue greatly affecting the Hispanic/Latino women and that most media outlets avoid talking about. The image concept was created by Alberto March /GrafMarc; photography by Carlos Marques and the model Veronica Rasquin.
Entries in 23 major categories are judged against a stringent set of standards. During the blind judging events (entering company names withheld) judges search for innovative and creative concepts, strong executions and the ability to communicate and persuade.
"Winning a Summit Creative Award is a significant accomplishment. The combination of our excellent judges and the tough judging criteria ensures that only deserving entries receive Summit recognized." Said Jocelyn Luciano, Executive Director for the Summit International Awards. "It was an exciting year to watch and listen to the judges' debate the details of individual entries. Making the decisions of which ones receive the top spots is hard."